About Us
About Us
Who is Cardboard Teck, and what is the PinBox 3000?
Cardboard Teck Instantute is Ben t. Matchstick and Pete Talbot who use their combined powers as artists, educators, and makers to bring audiences, students and customers interactive events and products made from the reworked packages of the shipping industry. Our flagship product, the PinBox 3000, is a combined effort of ten years of collaboration coupled with access to rapid prototyping tools, and common manufacturing processes. We are building a movement of makers, creative thinkers, and game designers and it all starts with bending cardboard. Are you ready to Tilt the Future?
The Cardboard Teck Instantute's PinBox 3000 is a cardboard customizable tabletop pinball machine kit. An innovative and accessible design allows for multiple levels of participation. To build the PinBox 3000 is to master its functionality, which in turn builds confidence, multiplying the possibilities when it's time to design your unique, custom play boards. The open platform gives educators the opportunity to enhance classroom content into playable dioramas. Also, two PinBox 3000 games can be linked back-to-back for a two player Battlemode experience. Sharing designs enriches the community of cardboard engineers supported by Cardboard Teck's social media, making the PinBox 3000 the perfect platform to Tilt the Future! The PinBox 3000 invites the maker and educational market to experience tactile engagement, kinetic play, art, design, and STEM-based learning opportunities via our cardboard tabletop pinball machine kit.
Pete and Ben have been working together for ten years as artists and educators, bending cardboard all along the way. But the PinBox 3000 truly got its start at the Generator Maker Space in Burlington Vermont. After a two month residency in early 2015, we launched our prototype onto Kickstarter in the spring, raising $14,900. We manufactured and assembled 2000 kits locally.
Our next crowdfunding campaign in 2016, for our more optimized current edition, activated an international maker and gamer community as well as local investors, who together helped to raise over $100,000 for production.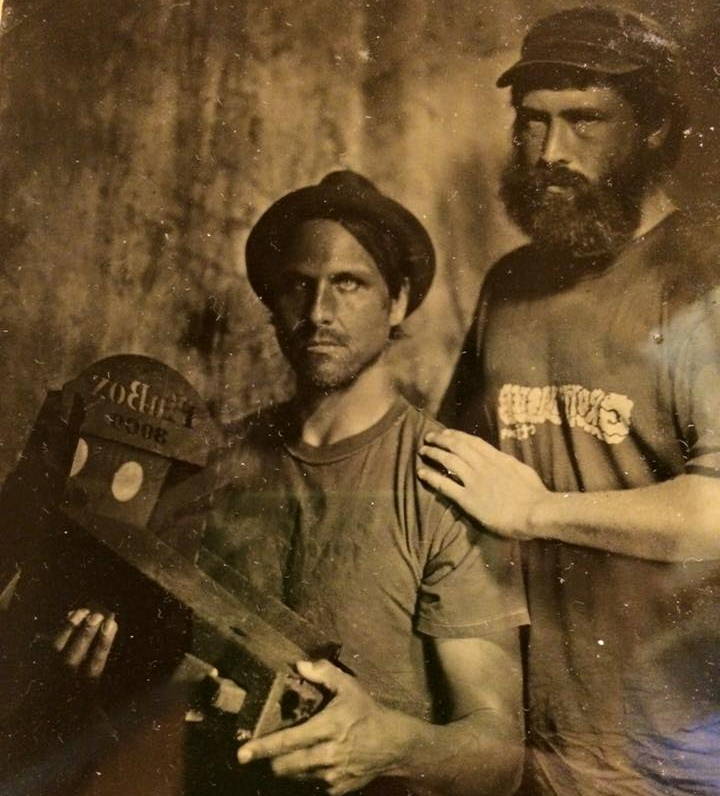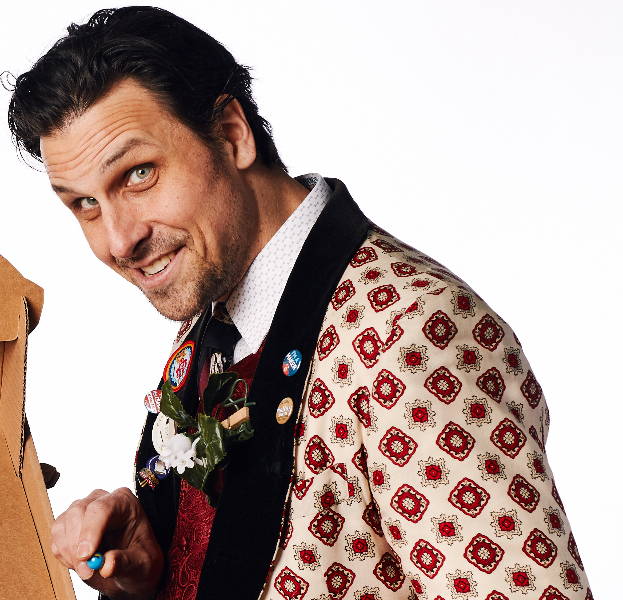 Ben t. Matchstick
"Professor" Ben t. Matchstick is a writer, performer, puppeteer, show inventor, event manager, tabletop game nerd, and CEO of Cardboard Teck LLC.
He has toured internationally with his own puppet shows and with the internationally acclaimed Bread & Puppet Theater. He has also worked in collaboration with Insurrection Landscapers (S. Glover), Redmoon Theater (Chicago), and Le Petite Theatre de Absolu (Montreal).
He is a formerly co-owner of Langdon Street Cafe with his wife Meg Hammond. This arts and music venue was recognized in a Vermont Senate resolution for its artistic impact in the Central Vermont Community. 
He is the co-conceiver of the Broadway hit Hadestown with Anaïs Mitchell, winner of 8 Tony Awards.
He's organized after school programs, summer camps, street parties, kid-powered events, and outdoor music festivals. Professor Matchstick holds a BA in Theater from Northwestern University and an MFA in Interdisciplinary Art from Goddard College.
He lives and plays in Montpelier, VT with his wife and child.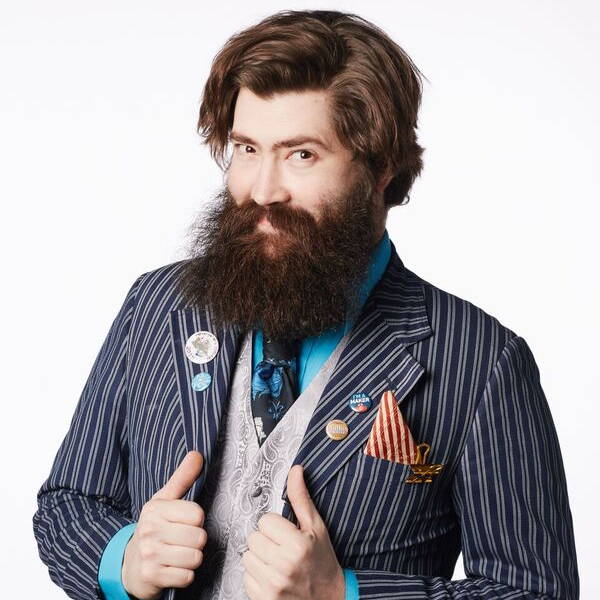 Pete Talbot
Peter Talbot, born in Montpelier VT, holds a BA in K-12 arts education.
He also holds a paint brush, razor knife, a zip drive, and the keys to Cardboard Teck Instantute.
He's hosted summer camps, art jams, post-apocalyptic kickball tournaments, and other ridiculousness.
He has toured the US in a veggie grease and solar school bus bringing his art along for the ride.
Also, he drove a tour bus for a cat circus.
Pete currently resides in Minneapolis, Minnesota.
---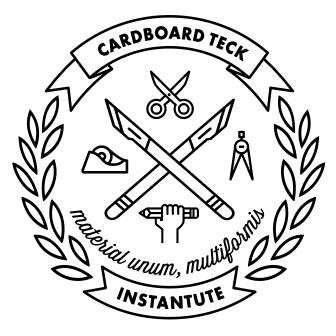 Cardboard Teck Instantute is a think tank devoted to the creation and development of products and experiences that emphasize the versatility, durability, and accessibility of cardboard. CTI emerges from the remnants of an overgrown shipping and packaging industry, pulling out interdisciplinary and interactive performances and products. Based in Burlington Vermont, the Cardboard Teck Instantute has been disrupting the waste stream since 2006.
Contact us for school residencies, workshops, and festive appearances!